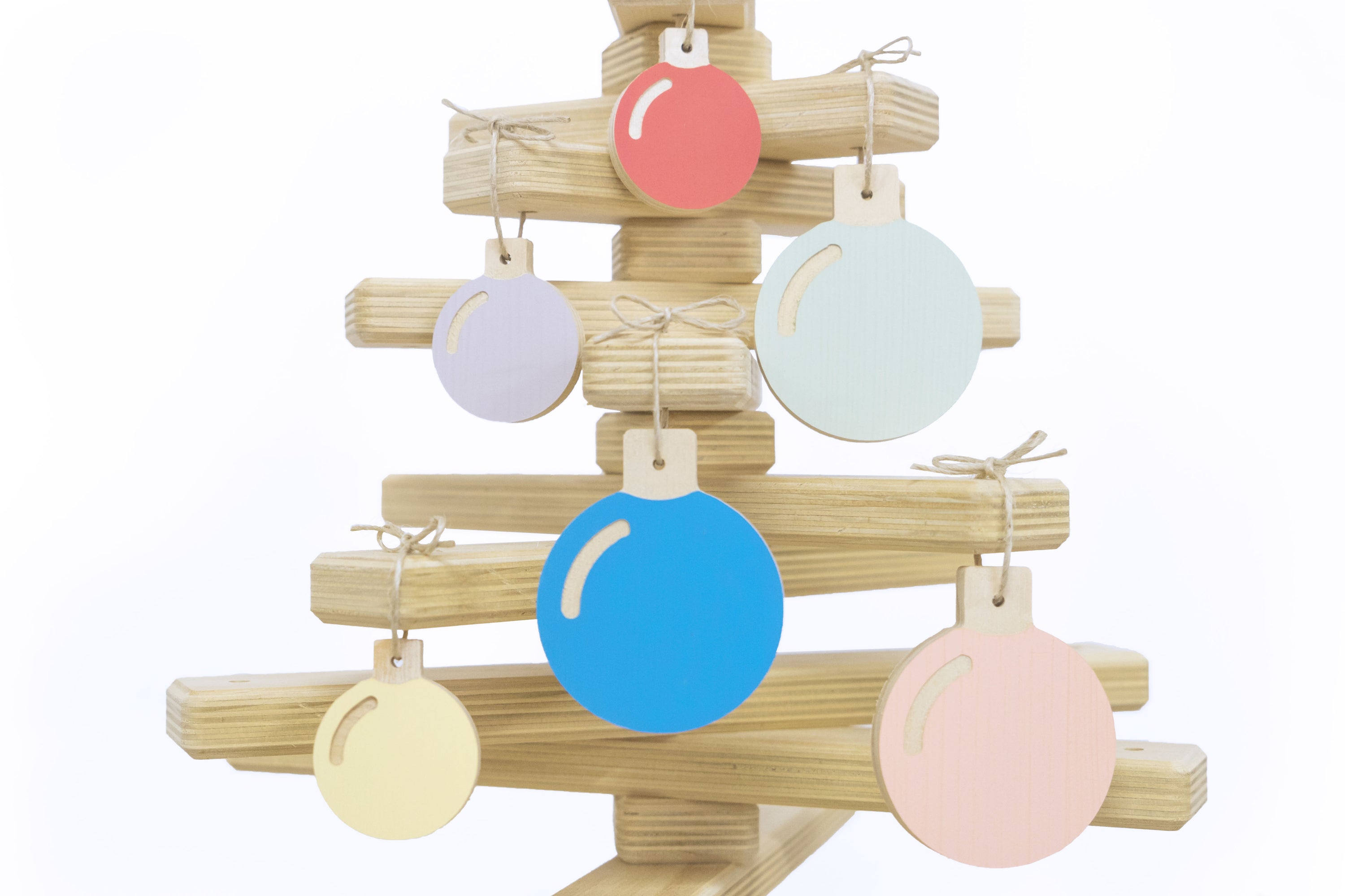 Christmas Tree Hanging Baubles Set
$103.00
Regular price
$164.00
Subscription • Save
Behold our beautiful Christmas Tree Baubles set! These ornaments are designed especially to adorn our One Two Tree Christmas Tree. Each of the ornament has a dowel prong that neatly sits into the hole provided on every branch of our Christmas Trees.
The wooden tree baubles are handcrafted and painted in 7 colors. Each set box of Wooden Baubles includes 12 Large + 8 Small ornaments. The eco-friendly Christmas tree baubles set is crafted with expert love and care in Australia which is sure to last for a long time.
Christmas Tree Hanging Baubles Set
$103.00
Regular price
$164.00
FAQ
How do I take care of my Christmas Tree?
While our tree is easy to use and child friendly, it's important to keep it clean, especially if it's in prolonged use. To clean your tree, use a dry, lint-free cloth from cotton or another material.
Alternatively, the cleaning is carried out with a clean, damp cloth with water and then tried with a lint-free cloth.
How else can I take care of my Christmas Tree?
Direct exposure of wooden products to sunlight may be harmful to the tree. So it is best, to keep the tree indoors and at least one meter away from a direct source of heat 
(heaters, radiators, fireplaces, etc.).

Will my product wear out after repeated use?
Excessive use of any product may not affect the overall quality of the product, especially if care for it is ensured. Damage to the product may happen, incase the tree is mis-used while assmbling.
Can I exchange my product, incase I am not satisfied with it?
In case of any requirement to exchange an item, send us an email at info@onetwotree.com.au

Shipping
Estimated Shipping Time
Shipping cost and delivery duration depend on the region. It normally takes 2-3 business days for the product to reach the customers within Australia.
For shipment in the rest of the world, it normally takes up to 5-7days for delivery service.
Return And Exchange Policy
Your satisfaction with our product and our services is extremely important to us.

We are well aware of how intimidating it can be to shop online, which is why we are here to help you at every step and make it extremely easy for you.
Refund and Exchange Guarantee
In case of any requirement to exchange an item, send us an email at info@onetwotree.com.au
Following 3 days of reception of the product, no way of refund of the product shall not be processed. In case of any genuine issue, you will be required to contact us asap.
We surely know the
True Spirit of Christmas
With a range of high-quality trees and beautiful ornaments for decoration, It's time to replace those old Christmas trees and bring a modern one!